Ok, so I have been totally slacking on my blog, but I got a new job, read seven books, jetted off to England, and took a mini adventure to Paris with my boyfriend for Valentine's day! So, I have a lot of ideas for some blog posts about what I've been up to and such, but this post is all about John Green, one of my new favorite authors.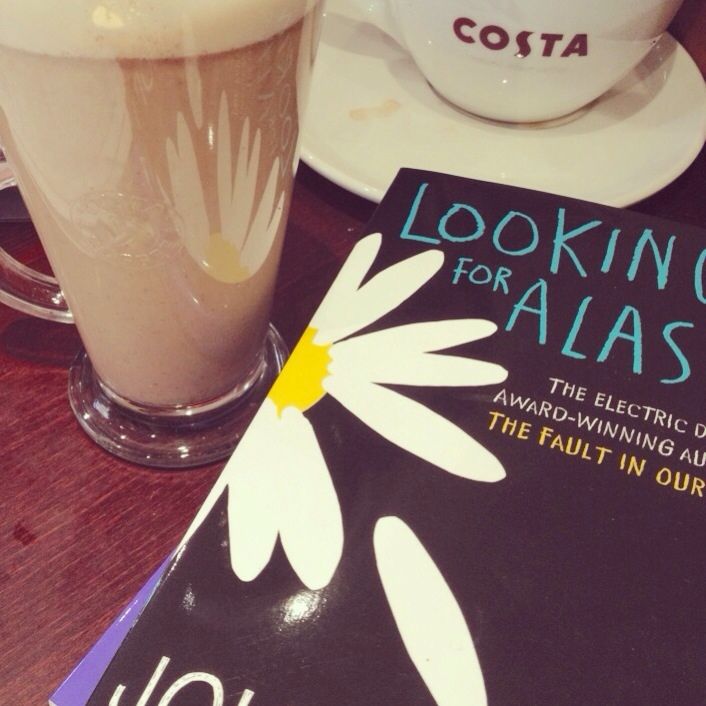 In John Green's book, 'The Fault in Our Stars', the main character jokes to her favorite author in an email that she would love reading anything he writes, even his grocery lists. That's how I feel about JG. He has the ability to induce humor into serious situations and evoke emotions that you didn't even know you could feel. He is the type of author that makes me want to pursue my writing because I feel something when I read his words, and I would love to one day be that author for some other reader out there.
I read two of his books while I was away in England, 'The Fault in Our Stars', which has bumped its way into my top 5 of all time favorites, and 'Looking For Alaska'.
↣ The Fault in Our Stars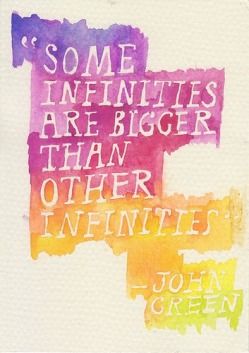 TFIOS revolves around 16 year old Hazel, who was diagnosed with cancer at 13. The tumors that largely affect her lungs are not growing anymore due to an experimental miracle drug, but they're not shrinking either. Hazel then meets Augustus, a charming, good-looking boy with a prosthetic leg who suffered from cancer himself in the past. In short, they change each other's lives. Augustus is an intelligent boy who always knows what to say and how to say it, but Hazel shocks him constantly with her own share of brains and wit.
This story is a beautiful one, and without saying much more, this book with have you laughing until you cry and crying until you sob - the type of sobbing where you can't catch your breath, never mind continue reading through the salty waterfalls gushing from your eyes. It's the type of book that you finish and want to read again immediately and it frustrates you that the people around you have not yet read it, and you won't be happy until they all do.
It's a definite must read for anyone and everyone. It's deep, thought-provoking, and fulfilling in very unexpected ways. Not to mention that most of the lines are inspiring and beautiful, which make you think about and value life and its little pleasures.
↣ Looking For Alaska
This novel is told from the point of view of Miles, a high school junior who decides on his own that he would like to leave his public school and attend Culver Creek, a boarding school in Alabama that his father attended as a teenager. Tall and gawky Miles takes pride in his ability to memorize famous last words, but not much else - until he meets Chip 'The Colonel' Martin, his CC roommate, and through him, Alaska Young.
Alaska is pretty and smart, and someone Miles is utterly taken by and fascinated with. She is elusive and vague, which makes her all the more desirable to Miles, even though she has a boyfriend and constantly reminds everyone how much she loves him (almost as if she's convincing herself).
Looking for Alaska will bring you back to high school, when you felt invincible and invisible at the same time. This really is a coming of age story, in which Miles learns about himself, how to be a friend, how to love, and how to live in a world that he doesn't fully understand all of the time. Again, John Green will have you laughing and crying and wishing your closet friends were sitting next to you reading the same words at the same time just so that you could talk about it forever.
Never have I enjoyed two books back to back more, and I highly recommend both for the top of your to-read list. So get reading!!